Borderline personality disorder (BPD) is a mental illness characterized by varying self-image, extreme mood swings and impulsive/risky behaviors. Many people with BPD suffer from depression, anxiety, fear of abandonment and self-harm impulses. Fortunately, new research suggests that treating insomnia may improve symptoms of people with BPD.
About the Studies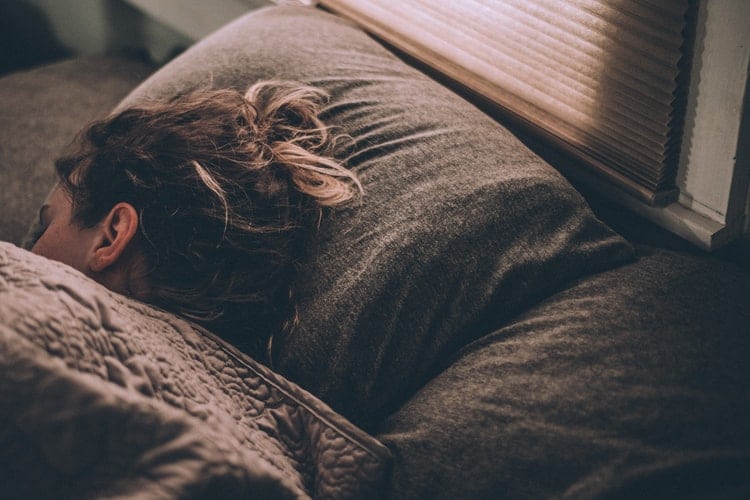 Insomnia and other sleep problems are common for people who have BPD. One recent study, published in November 2020 in the journal Personality Disorders, investigated whether sleep problems are linked to emotional dysregulation among this population.
For the study, researchers compared the sleep patterns of a group with BPD, a group with generalized anxiety disorder (GAD) and a healthy control (HC). Participants reported symptoms of emotional dysregulation and both homeostatic behaviors (abnormalities in time spent in bed and sleep efficiency) and circadian behaviors (abnormalities in risetime and sleep patterns) for 14 days.
Researchers found that higher sleep efficiency and fewer sleep disturbances increased emotional regulation, and abnormalities with time spent in bed and sleep efficiency increased emotional dysfunction among the group with BPD.
While not related specifically to BPD, one 2018 study published in Psychiatry Research found that good sleep helps with paranoia, another common symptom of BPD.
How to Manage Insomnia
Insomnia may feel impossible to overcome, but changes to your lifestyle can help you fall asleep and stay asleep longer.
Go to bed and get up at the same time every day. This includes the weekends. Doing this can help train your body to recognize when it's time to rest.
Eliminate alcohol, nicotine and caffeine. Caffeine can stay in your body up to 24 hours, causing trouble relaxing and falling asleep. Alcohol may sedate you for a few hours, but leads to unrestful sleep. Nicotine is addictive and can wake you up with cravings.
Limit naps. While it may be tempting to nap after a night of not sleeping, this will only make it harder to fall asleep later.
Exercise regularly. Regular exercise at The Hampton Family YMCA has been shown to improve sleep quality; however, avoid exercising too close to bedtime, as it can be stimulating.
Dialectical behavioral therapy (DBT). Because insomnia is often exacerbated by other symptoms of BPD, it's important to address the root cause. DBT uses mindfulness to help people control intense emotions, reduce self-destructive behaviors, develop relationships and improve sleep.
For more information about treating insomnia or to schedule an appointment with a sleep expert, call Hampton Roads ENT today.
Learn More About Sleep