Sleep and stress are closely linked. Think about it: Do you have a difficult time falling asleep when you're experiencing stress at work or with your family? When you don't get enough sleep at night, do you feel especially stressed the next day? Most would answer yes.
The unfortunate truth is, poor sleep and high stress levels are a vicious cycle that can be hard to break free from. This can have negative effects on both your physical and mental health.
How Much Sleep Do We Need?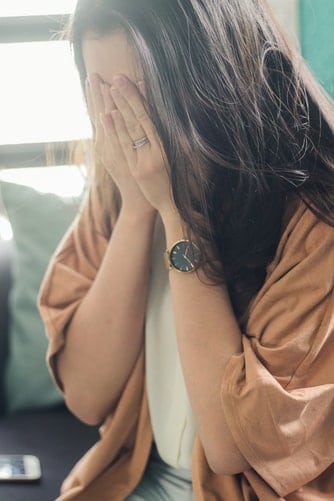 The Centers for Disease Control and Prevention (CDC) recommends at least seven hours of sleep per night. Yet as many as 35.2% of adults don't reach this goal.
The short-term effects of getting insufficient sleep are clear: bad mood, low energy, trouble concentrating and lower overall functionality. This can be dangerous, especially if your job requires you to operate heavy machinery or drive on the busy Interstate 264.
Over time, sleep deprivation can cause even more problems. The CDC reports that people who consistently don't get enough sleep are at higher risk of:
Obesity.
Heart disease.
Diabetes.
Stroke.
Depression.
Arthritis.
Kidney disease.
How Stress and Sleep Are Linked
Stress usually has a negative connotation, but it's important from an evolutionary standpoint, as it helps us deal with dangerous situations. When we're stressed, the autonomic nervous system releases hormones like adrenaline and cortisol, which raise the heartrate and circulate blood to vital organs and muscles. This is known as the fight-or-flight response.
When you experience chronic stress, the nervous system remains in a heightened state of arousal, which can severely affect physical and mental health. One side effect of this is sleep deprivation, as it can be difficult for the body to relax enough to fall asleep, and the mind is also kept awake by racing thoughts.
Reducing Stress Can Help with Sleep
It's important to practice stress management techniques in order to get sufficient sleep. Try these tips:
Practice mindfulness meditation. The goal of this technique is to ground you in the present moment and help you acknowledge thoughts, feelings and sensations without reacting to them. Try this 10-30 minutes before going to bed.
Exercise daily. Physical exercise has been shown to improve both physical and mental health. Exercise is often prescribed to help treat stress, anxiety and sleep problems. Try not to exercise right before bed or your adrenaline levels may be too high to get to sleep.
Set limits for yourself. Try to limit the amount of caffeine you drink, especially in the afternoon. In addition, you should avoid screen time too close to bed, especially if you're checking work emails or doing other stressful tasks.
For more information about the link between stress and poor sleep, call Hampton Roads ENT today.
Learn More About Sleep