Most of us have experienced ear pressure, or the sensation of fullness within the ear, especially if you've flown on an airplane, driven through the mountains or gone scuba diving. But do you know what causes this feeling?
It's your Eustachian tubes – or more specifically, a blockage of the Eustachian tubes. These tubes are thin passageways that connect the middle ear to the back of the nose/throat. They're responsible for helping drain fluids from the middle ear and equalizing pressure. Certain conditions can disrupt the function of the Eustachian tubes, resulting in pressure, pain and even hearing loss.
Below are some of the common causes of ear pressure and how to find relief.
Sinus Congestion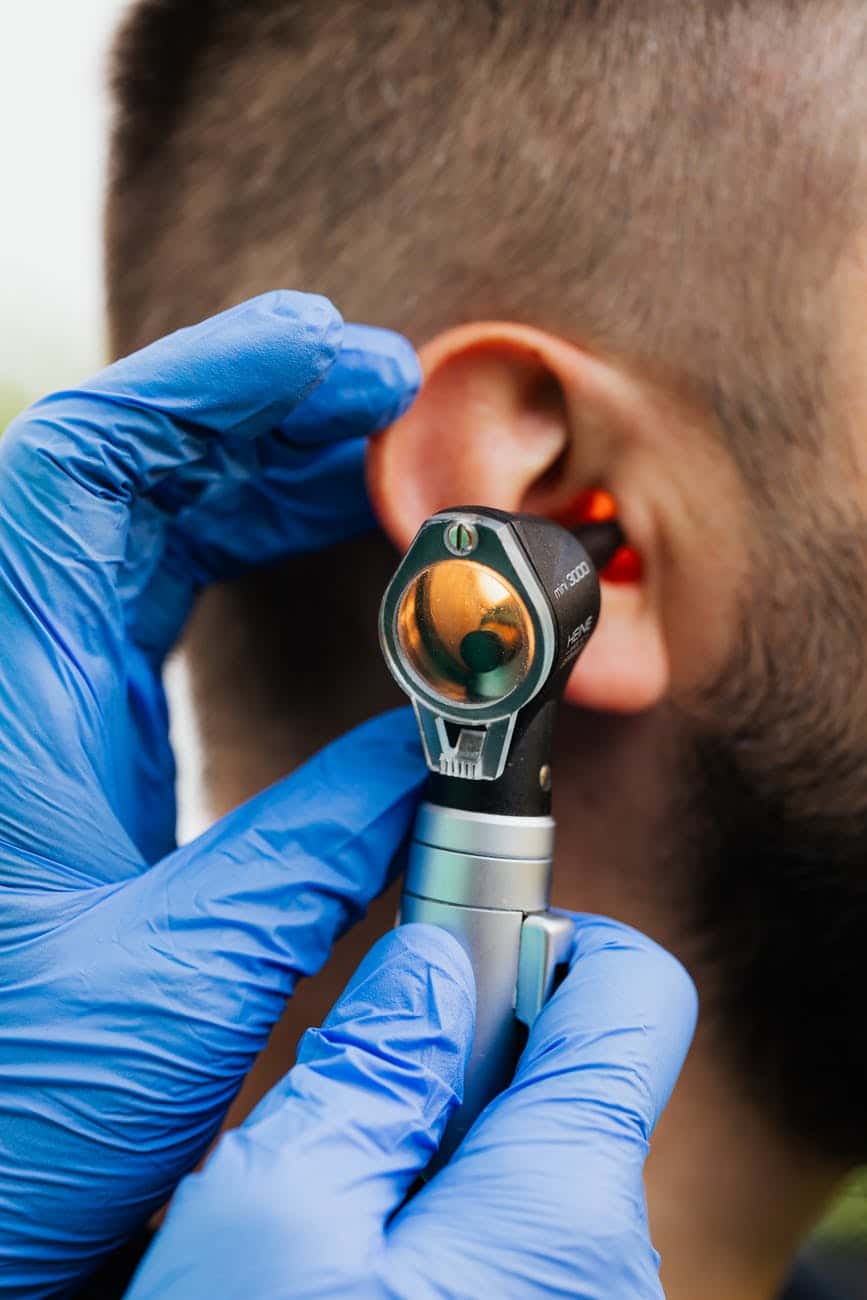 The sinuses are air-filled pockets in the skull located behind the nose, cheeks and forehead. Their job is to produce mucus to moisturize the nasal passages and trap pathogens as they're inhaled. Sometimes mucus becomes trapped in the sinuses thanks to inflammation caused by a viral infection, bacterial infection or allergies, triggering ear pressure, stuffy nose, postnasal drip, headache and other unpleasant symptoms.
To find relief from sinus congestion, try:
Inhaling steam in the shower or with a humidifier
Rinsing out the nasal passages with saline
Using a decongestant nasal spray
Applying a warm compress
Taking antihistamines if you have allergies
Taking antibiotics if prescribed
Seeing a doctor if symptoms don't resolve within 10 days
Otitis Media
Otitis media is another term for a middle ear infection, which is the result of fluid buildup behind the eardrum that may or may not be infected with bacteria. Besides pressure in the ears, symptoms of otitis media include fluid drainage, fever and hearing loss.
To treat a middle ear infection, try:
Taking an over-the-counter pain reliever like ibuprofen or acetaminophen
Using medicated eardrops
Taking antibiotics if prescribed
Altitude Change
Rapid changes in altitude can create a vacuum that stretches the eardrum, blocking the Eustachian tubes so they can't equalize pressure between the middle ear and the environment. This can trigger ear pressure, pain, buildup of fluid, temporary hearing loss and dizziness. This can occur when taking off from Richmond International Airport, driving through mountains, scuba diving and even using an elevator.
For relief from pressure changes or barotrauma, try:
Yawning
Swallowing
Pinching the nose and blowing gently
Chewing gum
Sucking on hard candy
Using decongestants
For more information or to schedule an appointment, call the experts at Hampton Roads ENT today.
Learn More About Hearing Health