The majority of people with hearing loss are able to utilize hearing aids as a suitable treatment solution. But for those with severe hearing loss caused by damage to the inner ear, hearing aids won't help. These are the individuals who can benefit from cochlear implants. In order to determine which form of treatment is best for your type and degree of hearing loss, it is important to understand the difference.
How Hearing Aids Work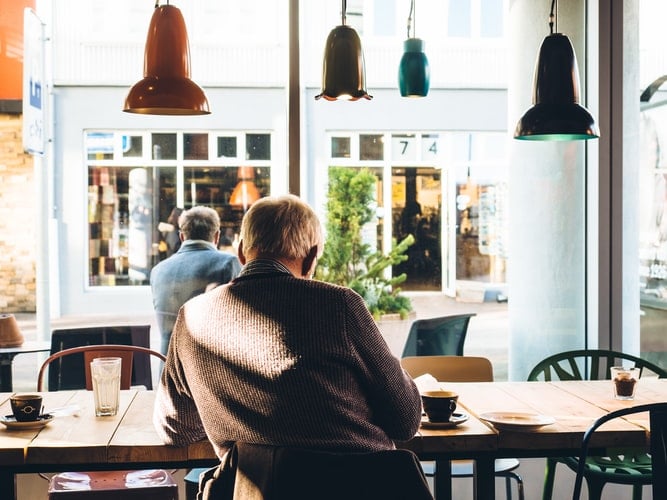 Hearing aids amplify sounds to a level you can hear. Most hearing aids consist of three parts:
A microphone, which picks up external sounds and converts them into digital signals
An amplifier, which increases each digital signal's strength
A speaker, which broadcasts the amplified sound into the ear
Your audiologist will take the results of your comprehensive hearing evaluation and use that to program your hearing aids. This information tells the device how to alter the sounds in order for you to hear them.
Hearing aids come in a number of styles, including:
Invisible-in-the-canal (IIC)
Completely-in-the-canal (CIC)
In-the-ear (ITE)
Receiver-in-canal (RIC)
Behind-the-ear (BTE)
Extended wear
How Cochlear Implants Work
Cochlear implants work by bypassing the damaged portion of your inner ear to deliver sound directly to your auditory nerve. Surgery is required to implant this device.
Cochlear implants have four parts:
A microphone, which picks up external sounds
A speech processor, which arranges the sounds picked up by the microphone
A transmitter and receiver, which convert the collected sound into electric impulses
An electrode array, which sends the electrical impulses directly to the auditory nerve
Both adults and children as young as six months can benefit from a cochlear implant. In addition to suffering from severe hearing loss and receiving little to no benefit from traditional hearing aids, eligible recipients for an implant must be free from other medical conditions, be highly motivated to put in the rehabilitation work and have realistic expectations about what the device can do for their hearing.
Like hearing aids, cochlear implants do not restore normal hearing. The process takes time to get used to and requires rehabilitation to train your brain how to process sounds.
To learn more about which options are best for you or to schedule an appointment with an audiologist, contact Hampton Roads ENT today.
Learn More About Hearing Aids