Do you ever fall asleep at inappropriate times, like while watching a movie at Cinema Cafe or while shopping at Peninsula Town Center? If this happens regularly and there's no obvious explanation – like not getting enough sleep – you may be experiencing narcolepsy.
What Is Narcolepsy?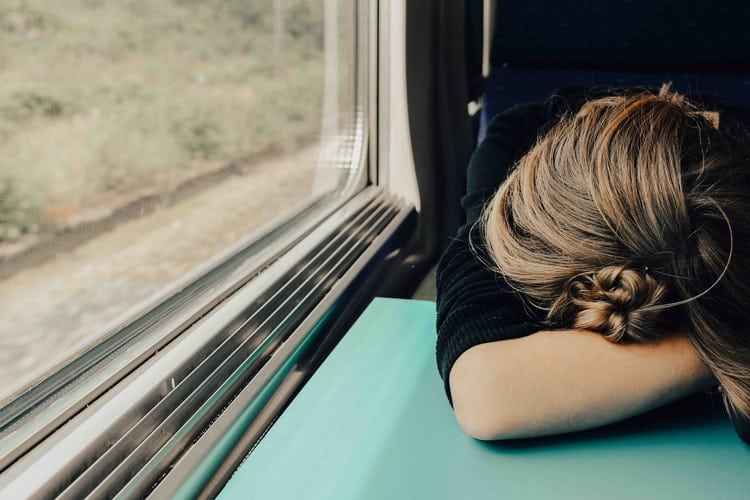 Narcolepsy is a sleep disorder that causes excessive daytime sleepiness, sleep paralysis and hallucinations. Symptoms tend to first appear in childhood or during the teen years, but many people suffer for years before they are diagnosed.
There are two types of narcolepsy: Type 1 and Type 2.
Type 1 Narcolepsy
Type 1 Narcolepsy involves both excessive daytime sleepiness and cataplexy. Cataplexy describes a sudden collapse in muscle tone or physical abilities, usually triggered by a strong emotion. For example, during a cataplectic episode a person may experience happiness, excitement, surprise, stress or fear accompanied by drooping eyelids, dropping of the head or buckling of the knees. Episodes may last a few seconds or a few minutes.
Type 2 Narcolepsy
Type 2 Narcolepsy involves daytime sleepiness but no cataplexy. After a short nap, a person with Type 2 Narcolepsy may feel rested and rejuvenated, but may feel exhausted again a short time later.
Symptoms of Narcolepsy
Depending on the type of narcolepsy and the individual person, symptoms of narcolepsy may include:
Daytime sleepiness. This is usually severe enough to interfere with daily activities like work, parenting and hobbies. Daytime sleepiness can be present no matter how much sleep a person with narcolepsy gets the previous night. This symptom can lead to low energy, concentration problems, poor memory and depression.
Cataplexy. As stated previously, cataplectic episodes involve muscle weakness in response to strong emotions.
Hallucinations. These tend to be visual but may involve other senses, and oftentimes are frightening. These hallucinations may happen when a person with narcolepsy is between a state of wakefulness and sleep.
Sleep paralysis. This symptom involves being unable to move or speak when falling asleep or waking up. Sleep paralysis episodes may last a few seconds or several minutes. Afterward, the ability to move and speak is fully recovered.
Treatment for Narcolepsy
There is no cure for narcolepsy, but there are many treatment options available, including:
Medications such as stimulants, SSRIs, SNRIs, tricyclic antidepressants and sodium oxybate.
Lifestyle changes like following a strict schedule, taking short naps, avoiding nicotine and alcohol, and exercising regularly.
For more information or to schedule an appointment with a sleep expert, call Hampton Roads ENT today.
Learn More About Sleep