Millions of Americans have some form of thyroid disease, with higher numbers of women being affected than men.  Because symptoms of thyroid disease can easily be confused with other conditions, it may be hard to know if you even have it.
Your thyroid plays an important role in many of your body's essential functions. Untreated thyroid disease negatively impacts your health in many ways and can even increase your risk of hearing loss.
Symptoms of Thyroid Disease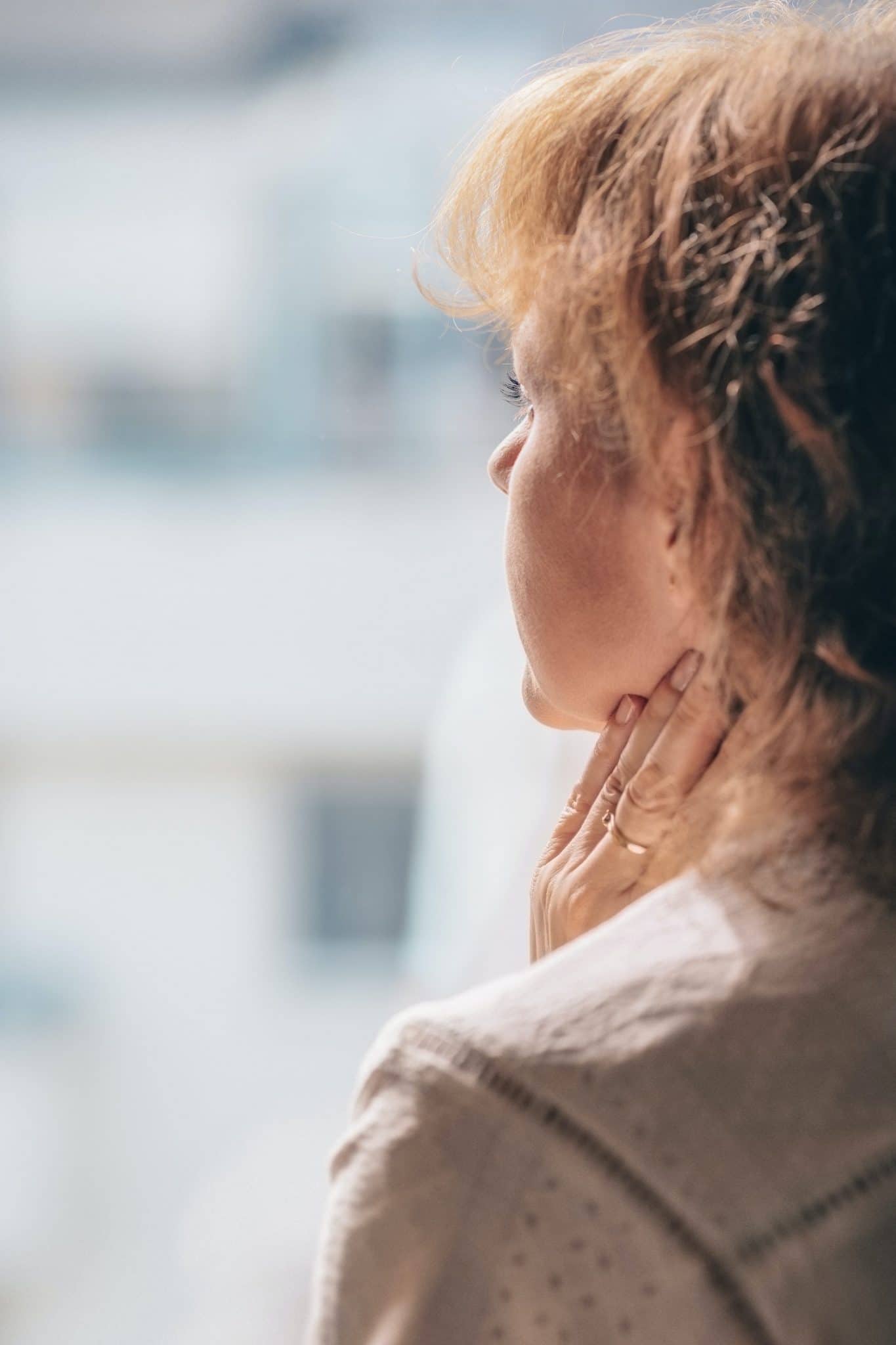 Your thyroid is a small gland located on the front of the neck. It produces hormones that help regulate your metabolism. Because there are many different types of thyroid disease, your symptoms will partially depend on what kind you have. Two of the most common thyroid diseases include:
Hyperthyroidism: Occurs when your thyroid produces too much thyroxine hormone. Symptoms can include nervousness, muscle weakness, heart palpitations, unexplained weight loss, sleep disturbances, and vision problems.
Hypothyroidism: Occurs when your thyroid produces too little thyroxine hormone. Symptoms can include fatigue, depression, forgetfulness, headaches and weight gain.
How Thyroid Disease Affects Your Hearing
Both hyperthyroidism and hypothyroidism have been linked to hearing loss. For example, studies have shown that people with Grave's disease (a common cause of hyperthyroidism) have a higher rate of high-frequency hearing loss.
Other thyroid diseases linked to hearing loss include:
Pendred syndrome: A genetic disorder that causes early hearing loss in children. It can also lead to a swelling of the thyroid known as goiter.
Hashimoto's disease. A common cause of hypothyroidism.
Thyroid cancer treatment: While the cancer itself doesn't seem to increase your risk of hearing loss, the radiation you receive as a form of treatment may.
If you are experiencing symptoms of thyroid disease, make an appointment with your medical provider. The earlier you treat the problem the more you lower your risk of hearing loss and other complications.
Know the Early Signs of Hearing Loss
If you have thyroid disease and are nervous about hearing loss, it can help to be aware of some of the early signs, such as:
Others comment on your hearing.
People seem to mumble, or you need them to repeat themselves often.
You have trouble following conversations, especially in places with background noise, like The Grey Goose.
You find yourself turning up the volume more when watching TV or listening to music.
Make an appointment for a hearing test if you experience any of these signs. An audiologist will be able to evaluate your hearing loss and help you select a customized pair of hearing aids if any is found. The sooner you treat hearing loss the better your treatment outcome and overall health will be.
For more information or to schedule an appointment, call Hampton Roads ENT ~ Allergy today.