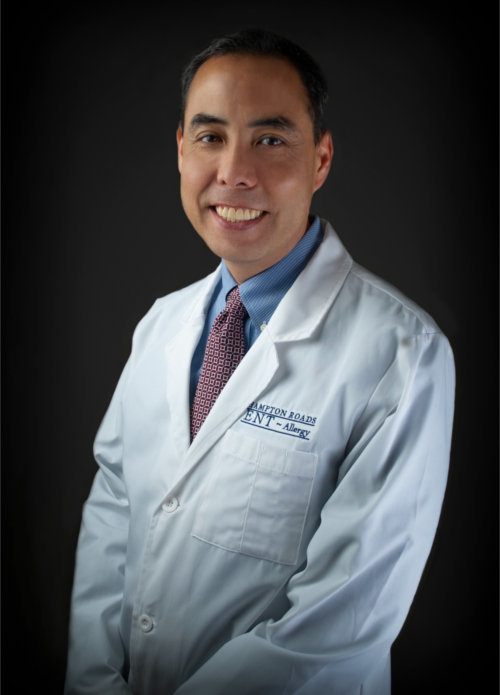 John L. Howard II M.D.
When I was young, my mother joked that I should become a doctor so that I could take care of my parents in their old age. As a boy, I took her words to heart and developed a commitment to helping others through my work.
Since completing my medical training, I have been privileged to help patients with their ear, nose, throat and allergy needs. While I enjoy all aspects of my specialty, I particularly enjoy treating pediatric patients as well as helping those with nasal and sinus issues. Some of my most rewarding work has been helping those facing the challenge of a new cancer diagnosis.
As your doctor, I will work with you to understand your ENT concerns and to develop a personalized treatment plan.
I met my wife, Anne, during medical school. She is a pediatrician and we are the proud parents of three children, Emma, Jack and James.
My interests include golf, hiking, cooking, tennis, and travel.
Board Certified
​American Board of Otolaryngology – Head and Neck Surgery
Publications, Presentations, & Research
Klotz D, Howard J, Hengerer A and Slupchynsky O.
"Lipoinjection Augmentation of the SoftPalate for Velopharyngeal Stress Incompetence."
The Laryngoscope 2001; 111:2157-61
Howard J, Arango P, Ossoff J, Ossoff R, and Reinisch L.
"Healing of Laser Incision in RatDermis: Comparisons of the Carbon Dioxide Laser Under Manual and Computer Control andthe scalpel."
Lasers in Surgery and Medicine 1997;20:90-9
Reinisch L, Arango P, Howard J, Mendalhall MH and Ossoff R.
"Computer-assisted SurgicalTechniques: Can They Really Improve Surgery?"
SPIE-The International Society of Optical Engineering 1995; 2396:213-22
Honors & Awards
The John D. Norante Excellence in Research Award
Member
American Academy Of Otolaryngic Allergy
American Academy Of Otolaryngology
Education
Medical Degree – Vanderbilt University School of Medicine
Nashville, TN
Internship, General Surgery – University of Rochester Medical Center
Rochester, NY
Residency, Otolaryngology – Head & Neck Surgery: University of Rochester Medical Center
Rochester, NY
Fellowship
American Academy of Otolaryngology – Head and Neck Surgery