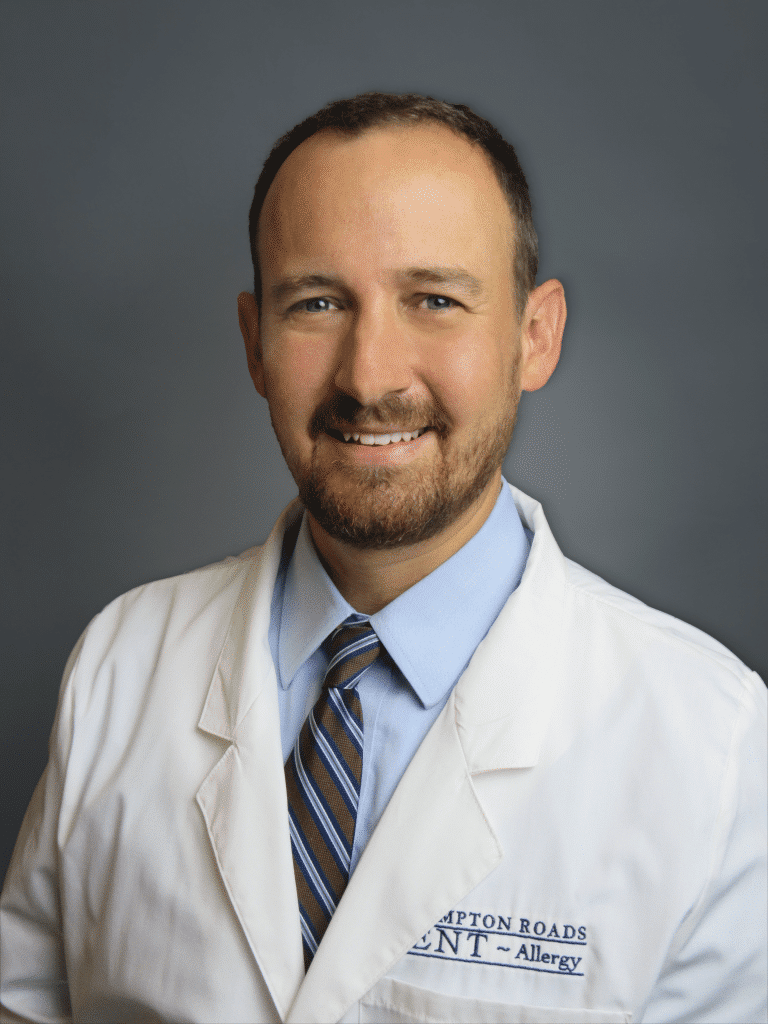 J. Jared Christophel M.D., MPH, FACS
Dr. Jared Christophel is a lifelong Virginian. He earned his Bachelor of Science in chemistry from the College of William and Mary. He received his medical school education at the University of Virginia and stayed to complete an internship in general surgery followed by four years of postgraduate residency training in otolaryngology–head and neck surgery. After residency, he completed a one-year fellowship in facial plastic and reconstructive surgery under Dr. Peter Hilger at the University of Minnesota.
Dr. Christophel returned to the University of Virginia after completing his training and worked as a member of the faculty for 10 years before advancing to a tenured position in the Department of Otolaryngology–Head and Neck Surgery, Division of Facial Plastic and Reconstructive Surgery. Dr. Christophel is a senior examiner for the American Board of Otolaryngology–Head & Neck Surgery. He has lectured nationally and internationally on his techniques for rhinoplasty and facial reconstruction.
He enjoys offering his patients the full spectrum of otolaryngology care and has a special interest in facial plastic and reconstructive surgery. Services include reconstructive and aesthetic rhinoplasty, facial reconstruction after treatment for skin cancer, cosmetic surgery facial surgery, surgery for nasal obstruction and sinus surgery. Dr. Christophel is specifically trained to perform facial plastic surgery; he does not perform plastic surgery on the lower body.
Dr. Christophel enjoys spending time with his wife and children. He and his wife met on a medical trip to Peru and have since spent time serving in Honduras and Ghana. Dr. Christophel gained a love of the outdoors growing up on a farm in the Shenandoah Valley and is an avid backpacker, fisherman and cyclist.
Board Certified
American Board of Facial Plastic and Reconstructive Surgery
​American Board of Otolaryngology
Publications, Presentations, & Research
Outcomes research in facial plastic and reconstructive surgery
Cost effectiveness research
Quality of life research on various methods of reconstruction of large facial cancers and surgical management of nasal obstruction
Translational research in craniofacial bone regeneration
Honors & Awards
Recognition for Outstanding Patient Experience-Press Ganey 99th percentile (2019)
Appointed Senior Examiner for American Board of Otolaryngology (2018)
Our Health Magazine, Best Bedside Manner Award-Reconstructive Plastic Surgery (2017)
Elected to AO CranioMaxilloFacial Faculty (2017)
Finalist for University of Virginia Master Educator Award-GME (2017)
Member
AO CMF Foundation
American Cleft Lip and Palate Association
American College of Surgeons
American Academy of Facial Plastic and Reconstructive Surgery
Editorial Board, JAMA Facial Plastic and Reconstructive Surgery (2016-Present)
Reviewer, Head & Neck (2018-Present)
Senior Examiner, American Academy of Otolaryngology Head and Neck Surgery (2018-Present)
Triological Society
Virginia Society of Otolaryngology-Head and Neck Surgery
Education
Bachelor of Science-College of William and Mary, Williamsburg VA
Medical Degree-University of Virginia, School of Medicine, Charlottesville, VA
Master of Public Health-University of Virginia, School of Medicine, Charlottesville, VA
Internship-Department of Surgery: University of Virginia Health System, Charlottesville, VA
Residency-Otolaryngology-Head and Neck Surgery: University of Virginia Health System, Charlottesville, VA
Fellowship-Facial Plastic and Reconstructive Surgery: University of Minnesota, Minneapolis, MN