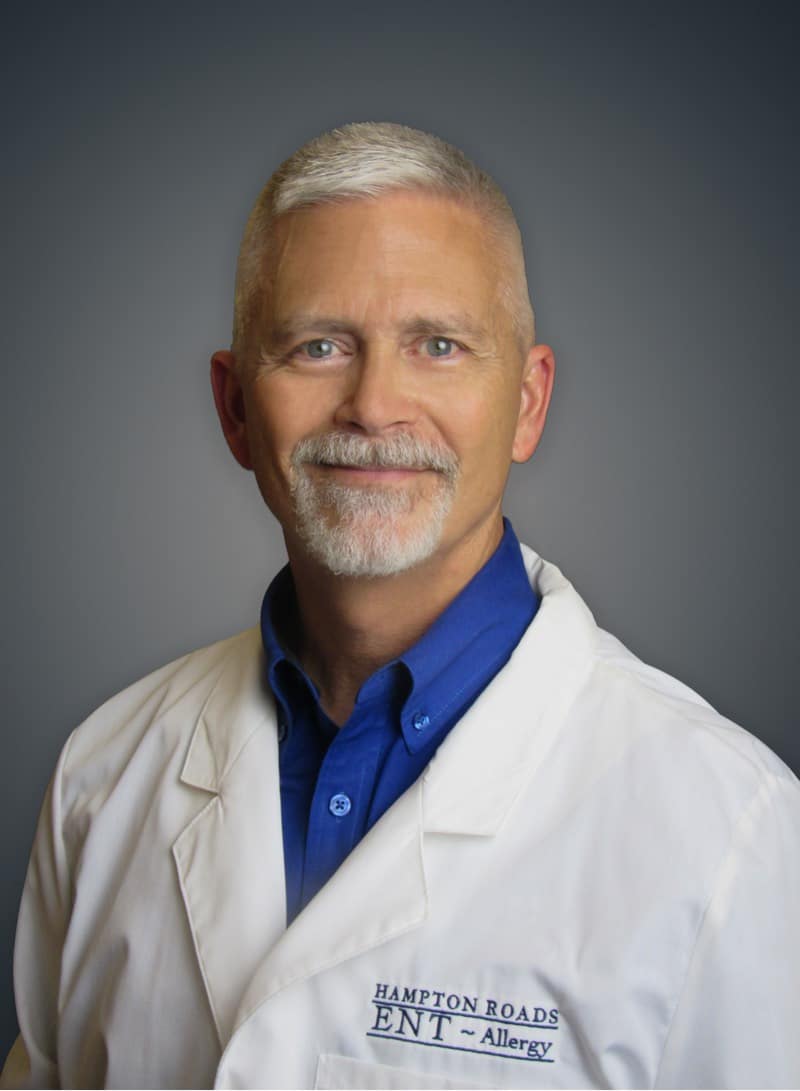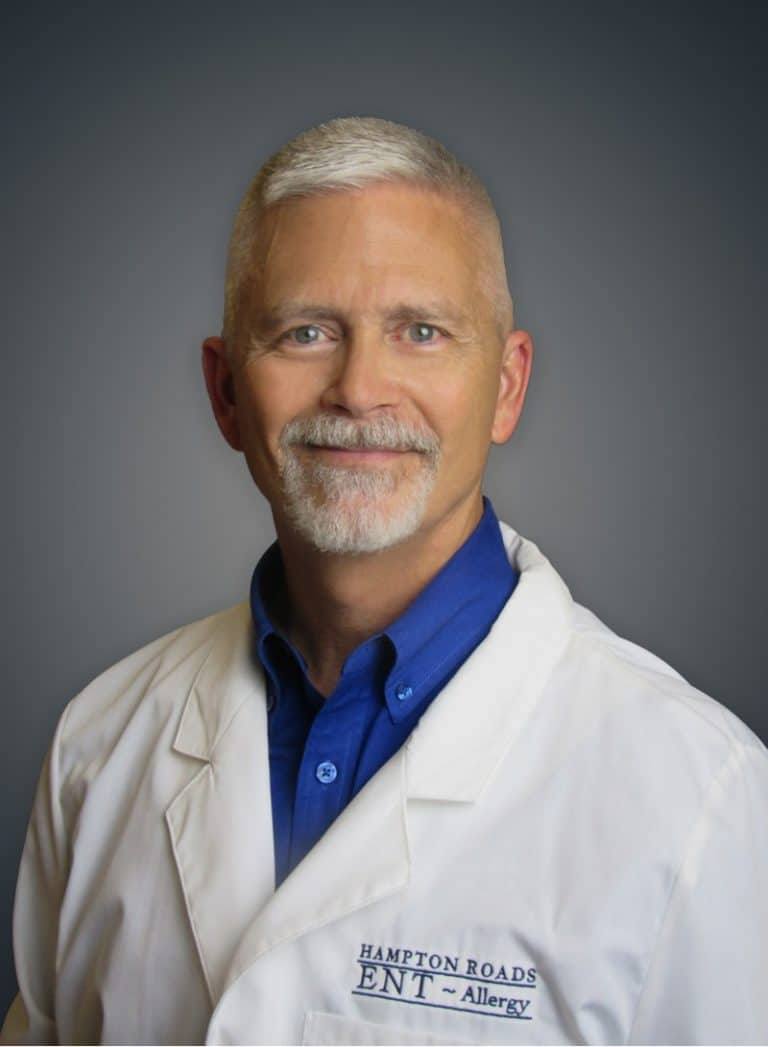 Geoffrey W. Bacon M.D.
Personalized, compassionate care is the cornerstone of our practice at Hampton Roads ENT.
When you meet with me, I will give you my undivided attention and treat you with the kindness and respect you deserve.
What's more, I will thoroughly explain your condition and how I'm going to take care of it in simple, easy-to-understand language. This highly personalized approach, coupled with my years of advanced training and experience in ear, nose and throat care, assures you that you're in hands you can trust.
We work together as a team to provide innovative solutions to hearing and allergy problems. On-site services include complete state-of-the-art hearing evaluations and treatment, hearing aid dispensing and comprehensive allergy testing in our advanced allergy lab.
That's the kind of commitment we bring to all the care we provide our patients. I look forward to helping you and your family achieve better health and an improved quality of life.
Dr. Bacon loves spending time with his wife, Marilyn, and their two daughters. He is an avid physical fitness and horse enthusiast.