Most experts agree that the optimum amount of sleep for adults is seven to nine hours per night. If you're having trouble falling asleep, it could impact your health and quality of life. Below we provide six tips to help you fall asleep faster and wake up more rested.
1. Stick to a Schedule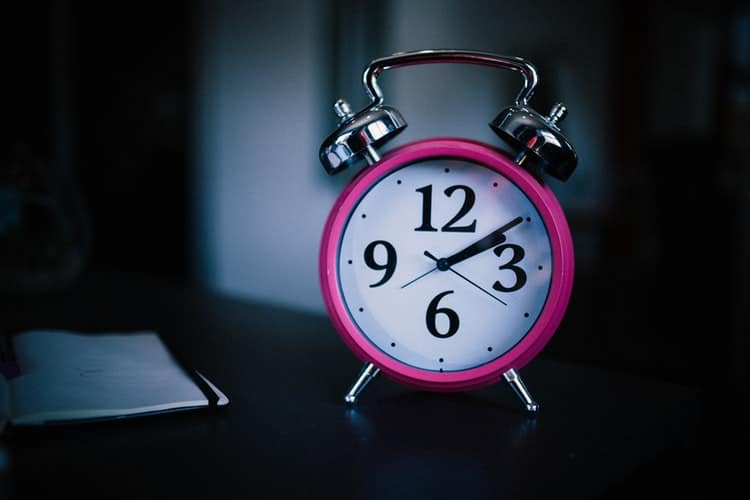 One of the best things you can do for better sleep is stick to the same schedule every night. Try going to bed the same time whether it's a weekday or a weekend, and aim to get up around the same time.
You should also build some wind-down time into your schedule. Give yourself 30-40 minutes to turn off screens and start relaxing. You can do some gentle stretching or read a book.
2. Lower the Temperature
Your body temperature changes at night, lowering when you go to bed and warming when you get up. If your room is too warm, you'll likely have a hard time falling asleep. We recommend keeping the room between 60-67°F.
3. Expose Yourself to Daylight and Darkness
Your body's internal clock is heavily influenced by light exposure. During the day, being exposed to bright light, whether natural or artificial, keeps you more alert, while darkness promotes sleepiness. At night, make sure your bedroom is nice and dark.
4. Practice Yoga, Mindfulness & Meditation
Research has shown that yoga has a positive effect on sleep quality, efficiency and duration. This is because practicing yoga teaches you breathing patterns and body movements that release tension and stress. Try a class at Collective Yoga to see if it helps.
In addition, meditation enhances melatonin levels, and mindfulness can help you stay present and worry less while trying to fall asleep.
5. Avoid Daytime Naps
If you're having a hard time sleeping at night, you may be tempted to nap during the day, but this can put you in a vicious cycle of sleeping at the wrong times. If you must nap, keep it to just 20-30 minutes, as long naps will make it much harder to sleep later.
6. Turn off Electronics
As stated previously, even artificial light can make your body feel as though it's time to be awake. Blue light, in particular, can suppress melatonin, making it extra challenging to fall asleep. Avoid scrolling on your phone, playing video games or watching TV too close to bedtime. For more information about getting a good night's sleep or to schedule an appointment with a sleep expert, call Hampton Roads ENT today.